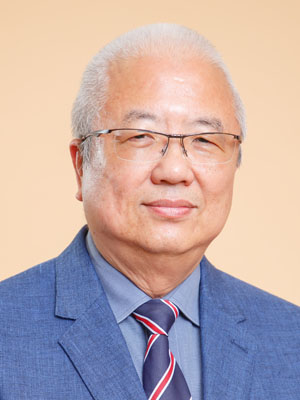 Education
ThM, Regent College, Canada
MDiv, China Graduate School of Theology, Hong Kong
BComSc., Concordia University, Canada
Experience
Evangel Seminary (2006- , Academic Dean, 2001-2003, 2011-2020, Vice President, 2016- )
International Bible Association(General Secretary, 1998-2000)
China Graduate School of Theology(Lecturer, 1993-1994)
Evangel Seminary(Lecturer and Registrar, 1988-1993)
Research Interests
The Epistle to the Hebrews, Greek, Bible translation, Biblical Theology, Expository Preaching.
Publications
2 Thessalonians. Ming Dao Biblical Series 55. Hong Kong: Ming Dao Press, 2006.
Emmanuel in the Old Testament. Getting Out of the Comfort Zone. Hong Kong: Evangel Seminary, 2003.
The Presence and Transcendent of God – Targum translation phenomena. Biblical Studies and Interpretation – Thesis Collection for the celebration of 60th birthday of Ronald Fung, 1998.
The Book of Hosea. Chinese Daily Bread, Hong Kong: Scripture Union, 1992.
I and 2 Chronicles. Vocal Bible Overview. USA: Christian Communications Ltd, 1990.
Studying the History Books of the Old Testament. Do you Understand What you Recite?  Hong Kong: CGST, 1989.